The swamp on the Mississippi barge leaves exporters looking for alternative routes
November 2, 2022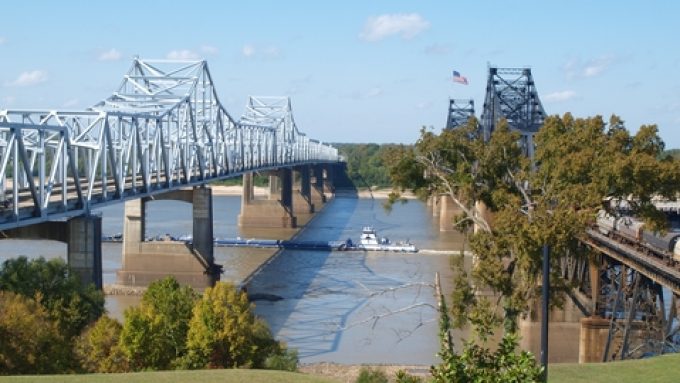 © Bruce Lewis
Ian Putzger, correspondent in America
Unrest is mounting among US agricultural exporters as barges hobble along the Mississippi River, hampered by closures and downtime.
And the US Army Corps of Engineers engages in a frustrating 'mole-whack' game trying to unlock roadblocks along a river.
Mississippi's water levels dropped to a record low last month due to a persistent lack of rain, and shipping has been severely hit by a combination of closures – to allow for dredging in critical areas – and damming when ships and barges land in shallow water.
As soon as one blockage is removed, another appears along the river.
Backups have been reported along the entire length of the river south of St. Louis, and problems have spread to the Ohio River, causing it to shut down as well.
River meters were already below low-water thresholds in the United States in early October, which had the greatest impact on the Mississippi and its tributaries, and meteorologists see no signs of significant rainfall that would improve the situation.
In some areas the Mississippi is heavily clogged, with long rows of tugs and barges waiting to return to traffic. One closure near Memphis a week ago captured 39 barges northbound, with a staggering 710 barges headed in the opposite direction.
The flows are influenced not only by the speed of glacial movement on the river, but also by load limitations due to low water levels. No barges with a draft greater than 10 feet and 6 inches are operational until further notice. In most cases, the working draft limit has dropped to 9 feet 6 inches, which essentially translates into a 20% -27% reduction in payload.
At the same time, the number of barges towed by the tug has been reduced to a maximum of 25, which means fewer volumes carried or higher costs of using another tug.
The Mississippi misfortune comes at the worst possible moment as farmers move large amounts of grain and soybeans to international markets at that time. The Mississippi basin accounts for 92% of US agricultural exports and 78% of the world's forage grain and soybeans. Almost half of all grain traffic in the US (47%) is by barge.
Some soybean growers are trying to ship their exports through other gateways to avoid congestion in the Mississippi. According to reports, some shipments are headed to Washington State to catch ships in Asia, while other traffic passes through ports in Texas and Alabama.
However, a bulk transfer to railroads or trucks serving alternative ocean gates is not foreseen. First, the significantly higher costs of road or rail transport resulted in some agricultural exports being thrown out of the market. Already, bean producers regretted that the increased barge rates (an increase of more than 200% compared to St Louis a year ago) were too high for some overseas customers.
Moreover, there is simply not enough rail or truck carrying capacity to carry all this agricultural exports. The barge has a capacity of 16 large freight wagons or 70 trucks. In addition, congestion and delays on the US rail network deters broadcasters further.
Peter Friedman, executive director of the Agricultural Transport Coalition, pointed out that most of the agricultural traffic in the United States is on a north-south axis, while the national rail network runs mainly from east to west.
A report by the Department of Agriculture released on October 20 noted that demand for barges had decreased as some shippers decided to delay deliveries for a year later. The following week, soybean traffic controls recorded a 12% decrease from the previous week.