"When I first got into the field, I wasn't really sure what to expect," Webb said. "It was either that or become a gym teacher, and I chose this path."
One of the relationships he forged on that path was Connor Parker.
Webb met the 12-year-old through a therapeutic mentoring program provided by the family services agency. He got together with the boy twice a week, taking him out to eat, making trips to Maymont and attending his basketball and baseball games.
That was eight years ago.
Webb, 33, is the family systems coordinator with the UMFS nonprofit. He has worked at the Richmond campus since 2010 in a number of roles, starting in the residential treatment department as a youth counselor before taking on his current position working with foster families.
Webb meets with families and works with them to become approved foster parents. Training, family assessments and home studies are parts of that process. Afterward, Webb supports the foster families and helps with recruitment.
"I've always had an interest in working with people and learning about different types of people," Webb said. "That's always been my favorite part of the job."
Webb had a lot to learn about Parker, now 20, as someone who faced major challenges and abuse as a child, before helping him down the road to becoming a thriving adult.
Parker, the second of four children, had behavioral problems that led to him being placed in social services at age 6. He was in different lockdown facilities and behavioral centers, eventually transitioning to a group home between ages 10 and 12.
Parker said he clicked with Webb right away after they met. They shared the same sense of humor and liked the same type of music. Parker viewed Webb as an uncle, a role model that he needed at the time.
"Even when I had trouble with anger and decision-making and communication at school, he would be somebody I could talk to and help work through it," Parker said.
Webb recognized that Parker had a difficult upbringing and that he needed a support system to help him work through his behavioral issues.
"Connor is a very special person, and he cares about people," Webb said. "You can definitely see that, but you can also see that anger, and rightfully so."
Parker received help not just through Webb, but other staff at UMFS, plus a court-appointed special advocate who worked with him since age 8
Around age 12, Parker met Annie Cobbs, a foster parent who soon took him into her North Side home. They immediately bonded over faith.
"The first thing he said to me was 'when Jesus says yes, nobody can say no,'" Cobbs said. "I said, 'Oh, this is the right one for me,' because he loved the Lord like I do."
Later on, the foster system pushed to have more of their foster teens find adoptive families, and Parker decided he wanted Cobbs to be his adoptive mother. Webb, who was also working in the adoption program at UMFS, became Parker's adoption social worker and helped Cobbs adopt him when he was about 15.
There were growing pains following the adoption. Parker was defiant and combative toward authority, particularly female authority, due to how he was raised. But Cobbs learned how to be patient from raising her other two sons, who were adults when she adopted Parker. Eventually, Parker was able to set his anger problems aside.
"When I got around 17, 18, I had to put into my mind to not be aggressive and fight anymore, because I didn't want to be locked up or put away without being able to communicate with outside people," Parker said. "I've changed a whole lot since I've been with my foster family, and I'm just basically better than I was."
Cobbs' family has embraced Parker as they have watched him come into his own.
"He's very loving and has a good heart," Cobbs said. "He's very charismatic and everybody loves him; he'll have everybody cracking up laughing."
Parker turned his focus to his studies, graduating first in his class at the Educational Development Center. He currently works at a computer company, and one of his dreams is to become a computer engineer. He also wants to go into culinary arts, and has helped cook Thanksgiving and Christmas dinners for his classmates.
Webb remained involved even after Parker moved on from UMFS, attending his high school graduation and letting him meet his wife and newborn son.
For Parker, his message to kids who are going through similar circumstances is to not give up and to understand that there are good people out there who are willing to help.
"Don't be so angry at people who had nothing to do with what happened to you," he said. "Listen to people who want to support you and help you."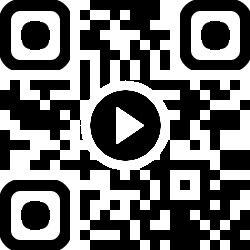 Thad Green (804) 649-6023
@thadgreen on Twitter