New players arrive at The Diamond every year, but this season some of the most anticipated rookies are at the concession stands.
Team food and beverage director Steve Bales said last year's focus was on survival, and getting the operation running after having adjusted to the COVID-19 pandemic for the past couple of years.
"This year we just wanted to make stuff more into a destination," he said. "We want people to come into the stadium and want to go to a specific place.
"This year we wanted to have a little bit more fun and build on (last year) with the specialty items and then changing a few stands around."
The fun is just getting started. Some of the main changes that fans will be able to see are in the upper base levels, where there are two new themed concession stands: Crispy Corner (near first base) and Funnville Grill (near third base). 
The Crispy Corner will special in fried foods such as chicken tenders and Squirrely Fries, but will also have new items such as mozzarella sticks, pickle fries, a spicy chicken sandwich and a mozzarella chicken sandwich.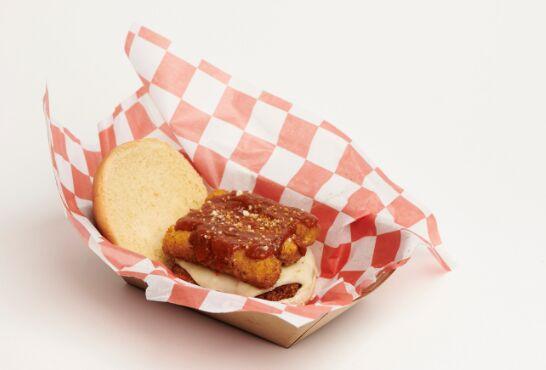 Funnville Grill will specialize in burgers, and fans can now order specialty burgers as well. They will also have Italian sausage offered at this stand. 
Another stand that got new items is the Walk-Off Taco. Fans will be able to order the new Tri-Colored nacho or can order nachos in a souvenir helmet. For those who are over 21, frozen margaritas will also be offered at the stand to cool off on a hot summer day. 
"The helmet nacho is a full-size helmet, 80 oz., filled with chips, all the toppings you want, beef, chicken, cheese, lettuce, tomato, pico, all that stuff. It's a nice giant thing," Bales said. 
DogHouse will also begin to offer Signature hot dogs in addition to their regular hot dogs, footlong hot dogs, Italian sausage and Bratwurst. They're calling one of their new signature dogs "The Big Dill." 
"It's a dill pickle, you scoop out the seeds and that's the bun, the dog goes in there and then it gets some spicy mustard spread on and that's 'The Big Dill,'" Bales said. 
The Philly Cheesesteak Cart does not have any new items but is still offering the Philly and Chicken Cheesesteak.
Along with these new additions, there are still the general concession stands on the main level near first and third base with the traditional options of hot dogs, burgers, chicken tenders, and grilled chicken. 
It wouldn't be a baseball game without a hot dog, and those are offered at five of the seven stands in the stadium.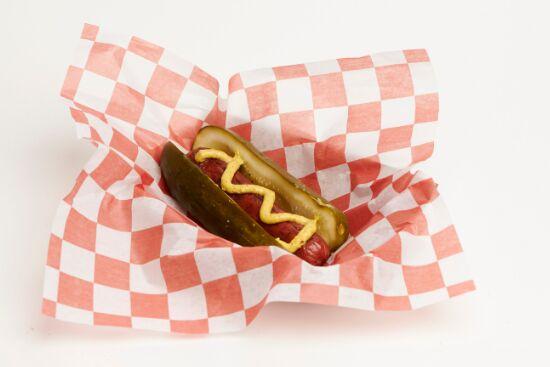 With the menu expanding, Bales said most of the prices have been kept the same, with hot dogs remaining at $3.00. If there is a price increase on some items it is only 25 or 50 cents more based on the cost. Add-ons will also be available for an additional cost. 
"You will be able to do a single or a double burger, so you can add a patty – you can do a triple or a quadruple, you can add as many patties as you want," Bales said. 
For vegetarian and vegan baseball fans, there are veggie dogs and Beyond burgers on request available and made on an entirely separate grill. 
"At the taco cart, we're adding a couple things, we're adding a salad too so you can get a salad base and add whatever toppings you want," he said. 
Bales also wants to continue to add even more items throughout the season and try new things as the season progresses. 
Melanie Martinez-Lopez (804) 649-6442
@melanieml33 on Twitter