IN THE NEWS 
Grand jury indictment issued in Charlottesville event
A grand jury has indicted multiple people on felony charges of carrying flaming torches with the intent to intimidate during a rally at the University of Virginia campus in Charlottesville nearly six years ago. The Albemarle County Commonwealth's Attorney's Office said in a news release that the indictments relate to an event on Aug. 11, 2017. That's when a group of white nationalists carrying torches marched through the University of Virginia campus. Commonwealth's Attorney James Hingeley did not say how many people have been indicted. According to electronic court records, indictments against three people have been unsealed, including William Zachary Smith of Nacona, Texas; Tyler Bradley Dykes of Bluffton, South Carolina; and Dallas Medina of Ravenna, Ohio.
Prosecutors said the indictments were issued "as part of a criminal investigation that is active and ongoing," adding they work with law enforcement to investigate, analyze applicable laws, and bring charges "when appropriate."
"This is our process regardless of how much time has passed or where the alleged offenders may be found," they said.
BOMB: A Civil War reenactor has pleaded guilty to charges that he planted a pipe bomb at a Virginia battlefield in 2017 and wrote letters falsely claiming that antifa protesters were to blame. Prosecutors on Tuesday announced the guilty plea from Gerald Leonard Drake, 63, of Winchester.
Drake admitted during a hearing Monday in federal court in Harrisonburg that he planted a pipe bomb at Cedar Creek Battlefield during an annual reenactment in October 2017. The bomb did not detonate, but it resulted in cancellation of the reenactment after its discovery. Drake was a Civil War reenactor who regularly participated in events at Cedar Creek until he was expelled from his unit in 2014.
THEY SAID ...
"We are forever grateful for his enduring legacy of faithful leadership and spiritual guidance."
— a statement by First Baptist Church of Atlanta on the death of Virginia native Charles Stanley, a prominent televangelist who once led the Southern Baptist Convention. He was born in Dry Fork in Pittsylvania County.
"I think it's very net positive for both cities."
—  Bristol, Virginia, Mayor Neal Osborne about an agreement settling a federal lawsuit over the city's landfill that Bristol, Tennessee, filed in May. The two Bristol city councils approved the agreement Monday night in meetings less than a mile apart.  
BY THE NUMBERS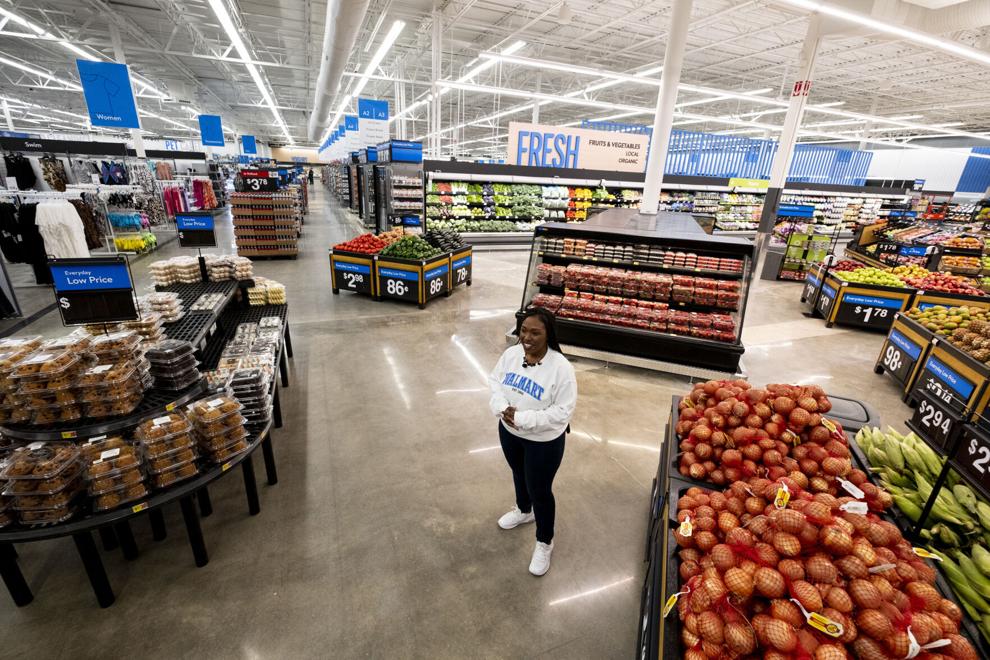 Amount, in dollars, generated during the first quarter by Republican Gov. Glenn Youngkin's main fundraising arm. The Spirit of Virginia political action committee surpassed its own prior quarterly record and those of previous governors.
Funding, in dollars, approved by the City Council for the design of a memorial to honor 12 people killed and four wounded during a May 2019 shooting at the Virginia Beach Municipal Center. The project is planned on about 1.3 acres across the street from the center. 
IN THE NEWS 
Honors for Langley director 
A former Langley Research Center director is being inducted into the Astronaut Hall of Fame in May. 
"That was a huge surprise because I only had the one space flight," Roy Bridges told The Virginian-Pilot. "They told me sometime in either late February or early March, and I figured that running NASA Kennedy Space Center and Langley would qualify me for this."
Each year, inductees are selected by a committee of Hall of Fame astronauts, former NASA officials, flight directors, historians and journalists. To be eligible, an astronaut's first flight must have taken place no less than 15 years prior.
In July 1985, he piloted the space shuttle Challenger for the eight-day Spacelab 2 mission. He went on to serve as center director of NASA's Kennedy Space Center from 1997 to 2003, where he was responsible for space shuttle and International Space Station programs. Between 2003 and 2005, he served as center director of NASA's Langley Research Center in Hampton.
GRAND JURY: A grand jury did not indict a former Northern Virginia police officer after he fatally shot an unarmed shoplifting suspect outside a busy shopping mall in February. Authorities presented the case to a grand jury for an indictment against Wesley Shifflett, who shot and killed Timothy McCree Johnson outside Tysons Corner Center on Feb. 22. Fairfax County Commonwealth's Attorney Steve Descano issued a statement saying he's evaluating all options in light of the grand jury's decision. Shifflett was fired from his job last month. 
SHOOTING: More than four months after six employees were killed in a shooting in the store's break room, a Walmart in Chesapeake reopened Wednesday. The renovated store includes a permanent outdoor memorial with six stone benches arranged in a seating area and a metal plaque in commemoration of the six workers who died in the shooting.
Store manager Alycia Mixon said she hoped the space would be used by employees, their families and the community to gather, reflect and honor the victims. "We're really grateful that we were able to do something in their memory," Mixon said.